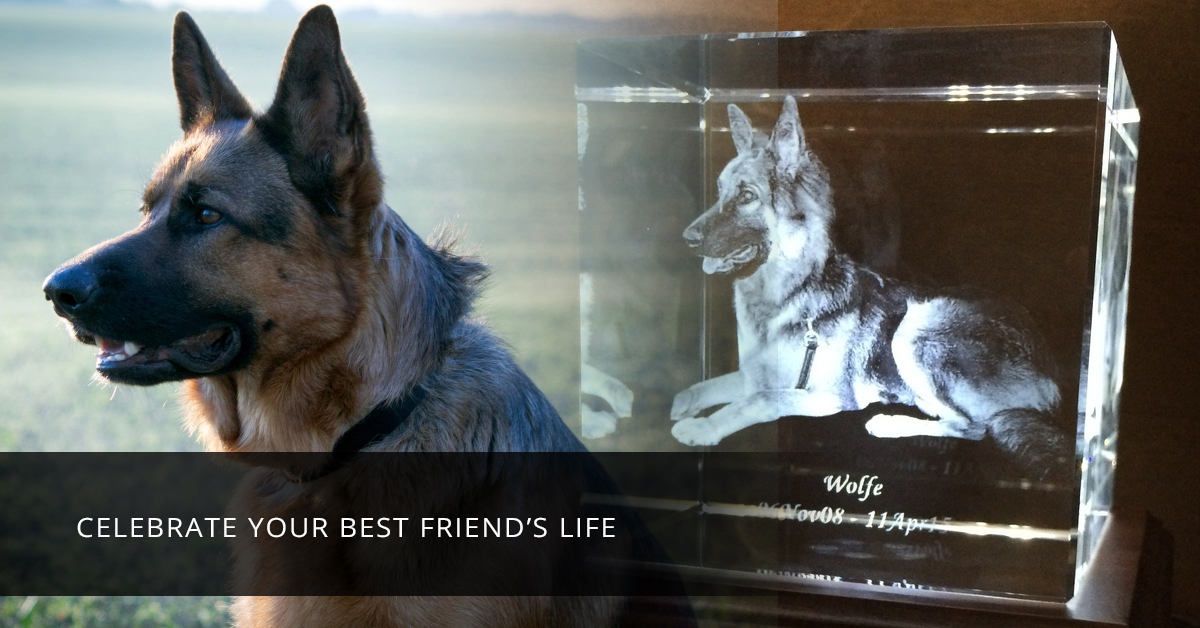 Saying goodbye to a beloved pet is never easy. Unfortunately, it is a natural process of life. When that time comes, there are ways in which you can immortalize your pet, so you don't have to say goodbye forever.
Write an Obituary
A thoughtful way to immortalize your pet is to write an obituary documenting their life. Consider what you read in human obituaries and translate that to your own experience with your pet. You can include when they were born, when you adopted them, their favorite foods and favorite places to go and you can even mention their friends and other family members.
It is even more personable when the obituary is handwritten, frame worthy for sure.
Pet Plot
You may wish to choose a space in your yard where you could bury the remains or any object that reminds you of them like a collar or a toy they loved. This is no different than a final resting place for our human loved ones, so mark the spot with a headstone, garden stone or even a simple sign.
Hold a Service
Invite family and friends over for a short service to commemorate your beloved pet. You could hold it in the living room or gather out back where you established the plot. Go around and have everybody say a few kind words about the dearly deceased.
Make a Scrapbook
Use pictures you have taken over the years to create a book that follows the life of your pet. Start with the very first pictures you took of your pet and tell a tale of a long and happy life. Recall all the best times by adding descriptions to each photo. You are then able to share the story with kids for years to come.
Social Media
Create a Facebook page for your pet and fill out all the information as you would for a human. For example, make note that your recently deceased dog attended Woof Woof University or was in a complicated relationship.
If you have the skills, create a website for your pet and include pictures, stories and information about your pet and the life they lived.
Crystal Memorial
A beautiful photo crystal memorial will honor your lost pet and is a wonderful way to pay tribute to them. Crystal memorials will warm the room they occupy with the image and spirit of the pet you honor.
A Contribution
Perhaps the best way to memorialize your departed pet is by paying it forward and making a contribution in their name. Perhaps your pet loved children, then find a charity that helps children and make a donation. If you got your pet from a shelter, make a donation in their name to that very same shelter.
Urn
You could find a decorative urn and either paint your pet's name on it or find somebody with a little artistic ability do so. You could even paint flowers on it or something that reminds you of your pet.