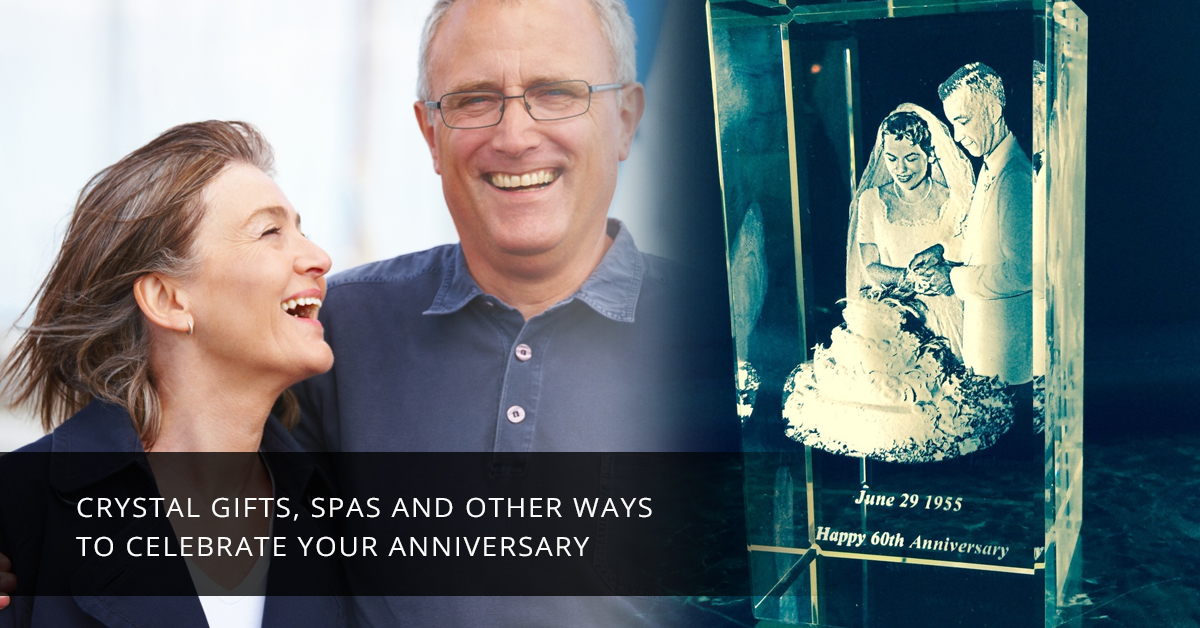 Time flies when you are having fun. So it is little surprise that you and your spouse are set to celebrate your 15th anniversary. Besides a crystal anniversary gift, how else are you two going to celebrate the occasion?
Unless you made reservations at the coolest place in town, having dinner together doesn't register very high on the special ways to celebrate your anniversary scale. At a loss for what to do on your anniversary? We are here to help. In order to save you from yet another year of mediocrity and borderline boring anniversary plans, here are better things you and your spouse can do instead.
Enjoy the Great Outdoors
Take the day off from work and spend the entire day hiking or walking together through a nature trail. National parks offer literally thousands of miles of trails you can hike on your anniversary. The amount of awesomeness you will have on your hike will depend largely on how well you prepare and pack.
Make sure you bring items like a sleeping pad so you two have a soft place to sit next to each other, some chocolates in your backpack to surprise her with and a thermos of her favorite beverage.
Keep in mind this is a romantic hike, you aren't out there trying to burn as many calories as possible, it is OK to stop and smell the roses.
Massages for Both of You
Enjoy the incredible experience of a side-by-side massage where candlelight and fresh flowers set a romantic mood. A couples' massage is the type of treatment you both won't soon forget. You can even play dirty by getting a mud treatment at your local spa.
Make Dinner
Instead of spending all of that money on a dinner date, stop at the grocery store, buy your favorite ingredients and make dinner for the two of you. Even if you don't watch enough of the Food Network and are limited to preparing scrambled eggs and toast, it is sure to be a romantic and memorable experience.

Urban Adventure
Choose a few places in your city that you and your spouse find fun and interesting and go on a little adventure. Your city is bustling with parks, museums and other places of interest that you have never experienced before. Many cities have kitschy attractions that will provide plenty of laughs and entertainment for the both of you.
Make a Mixtape Together
Everybody has made at least one mixtape in their lifetime, an anniversary is a great time to make one as a couple. Your mixtape will be a great selection of songs that have meaning to both of you. It is something you will cherish forever.
Tune-Out the Technology
Whatever your plans are for your anniversary, try going the entire day tuning out your electronic devices, including your smartphone. Your anniversary should be a day you focus on each other and forget about who is posting whatever on whichever social media platform.
Take this opportunity to reconnect with the one you love.