Posted by Wayne Sandberg on on Jul 4th 2016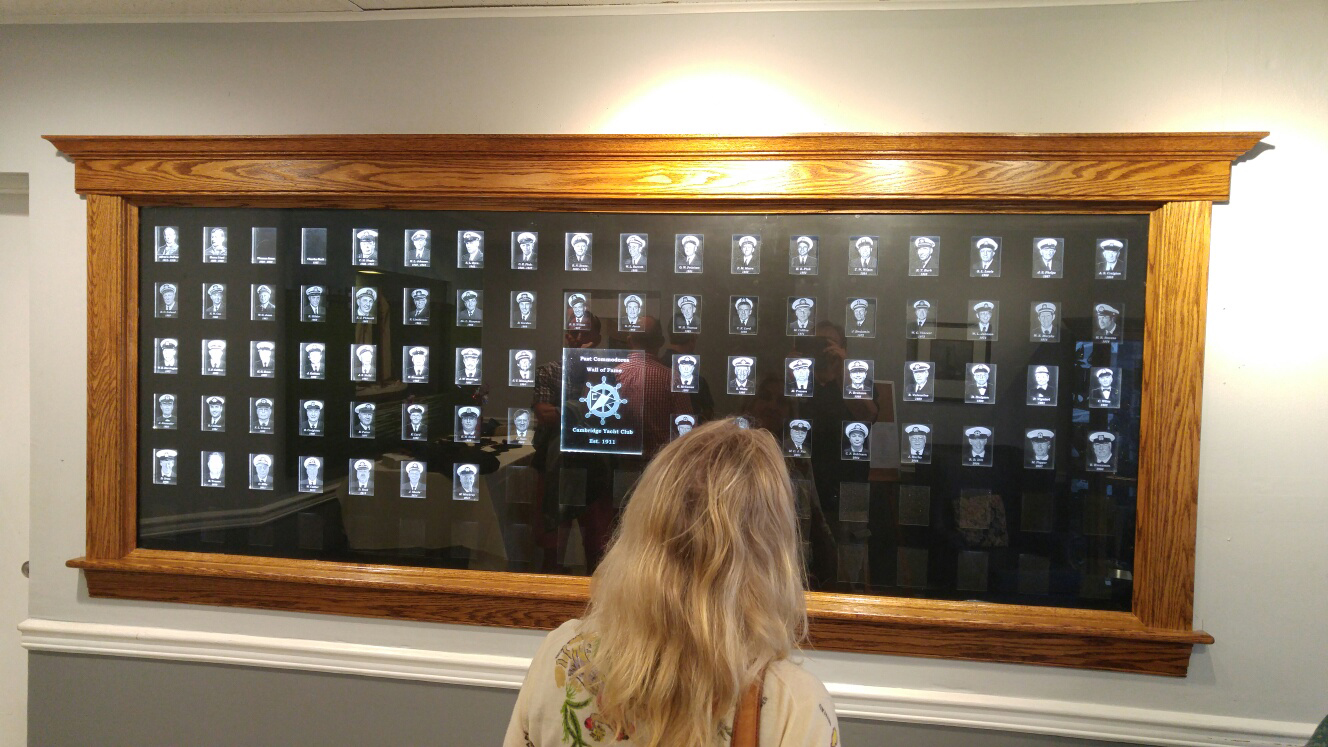 In 1911 Alfred Dupont founded the Cambridge Maryland Yacht Club. Since then, seventy five men and women have served as Commodore of the yacht club's flag officers. This leadership position usually requires six or more years of volunteer work serving on the club's board of directors and flag officer positions.
Wayne Sandberg of Crystal Prints Inc was asked to come up with a way to honor and remember these past commodores. Wayne donated his time to help design and build the display wall using sub-surface engraved optical crystal portraits of the men and women who served. With the help of club members, Chuck Ellis, Bill Lachmeyer and Ken Lord a beautiful lighted past commodores recognition wall was created. An 8x10 inch center piece has the club's logo and a title, "Past Commodores Wall of Fame"
The photo crystal prints will never yellow or fade. The LED lighting is projected to last at least 10 years and can be easily replaced when necessary.
This project is the only donor wall we know of using sub surface engraved optical crystal prints to recognize the the volunteers.
Crystal Prints Inc is proud to have the honor of participating in this project and is grateful for the opportunity to serve the club's needs and honor its past.